If you travel past Kingston and head northeast to Port Antonio, you see the real Jamaica. Once a hangout for the rich and famous, Port Antonio was ravaged by a series of hurricanes from 1988 through 2005. One after another, these storms pounded the Portland Parish, wrecking much of the tourism trade. But for those who want to see a side of Jamaica that most never see, Port Antonio is not to be missed.  The crowds of Ocho Rios and Montego Bay don't make it here. The ambiance is laid back and genteel, where the atmosphere is undisturbed. In short, Port Antonio is a worthwhile consideration: it offers a somewhat more affordable and less crowded choice over Negril or Montego Bay.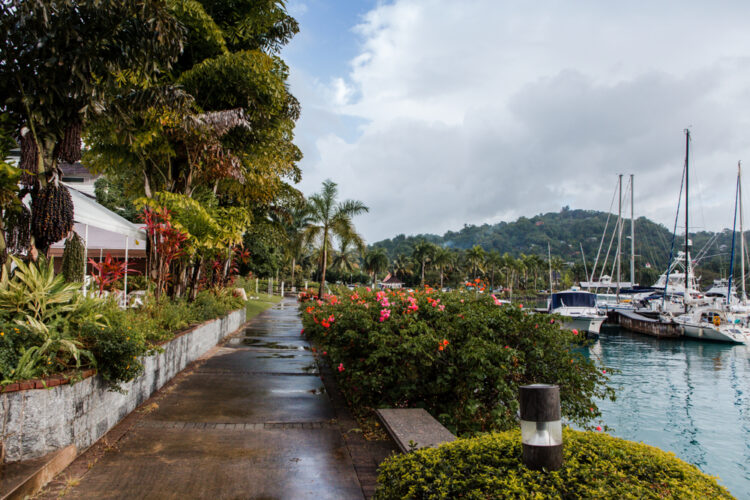 At one time, Port Antonio was a shipping point for the burgeoning banana trade. The actor Errol Flynn discovered it and soon word of his parties spread amongst the 1940's jet set. The area has been the setting for a few motion pictures in years past, including Blue Lagoon with Brooke Shields and Cocktail with Tom Cruise. Today, its quiet, serene landscape draws people here. The rich green vegetation and surrounding mountains and waterfalls make for an excellent ecotourism location, more so than most other locations in Jamaica.
The beaches on this side of the island are also outstanding. Boston Bay has a rough, high surf, and Winnifred Beach's jerk shacks show their Jamaican heritage in grey, weathered wood. Snorkelers and scuba divers find brilliant coral off of both San San Reef and Blue Lagoon Reef. The lushness of the vegetation is the direct result of the near daily, but most often brief, rain showers the area receives, so be prepared for an occasional downpour.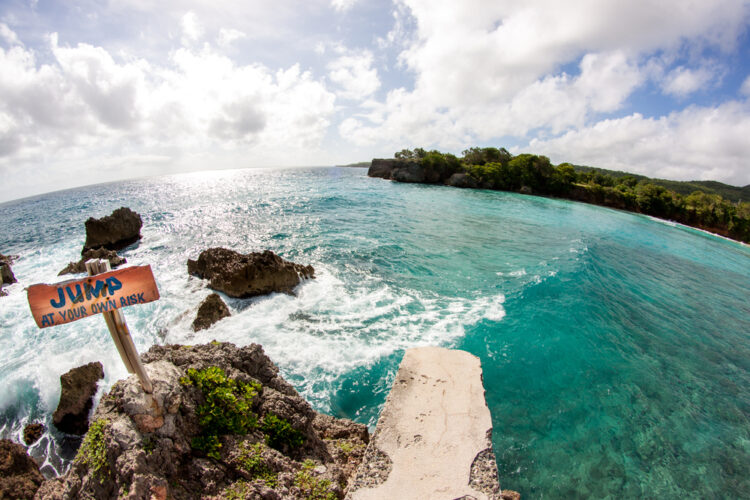 The local architecture reflects grand historic homes and newer buildings with modern elegance. Folly, a late 19th-century mansion, sits here in ruins. Originally comprised of 60 rooms built for a Tiffany heiress, its walls now crumble, returning to the sand from which it came. The DeMontevin Lodge, first built in 1881, is still in operation but has suffered the wear and tear of its years. There are more churches here than any other parish in Jamaica – of particular note is Christ Church, built in 1840. The Trident Castle is also here, now a part of the Trident Hotel.
Local cuisine is all-Jamaica, all the time: jerk pork, chicken, fish, lobster, festival bread, bananas, and lots of Jamaican rum. The nightlife here is quieter and more subdued than other areas but accessible to visitors.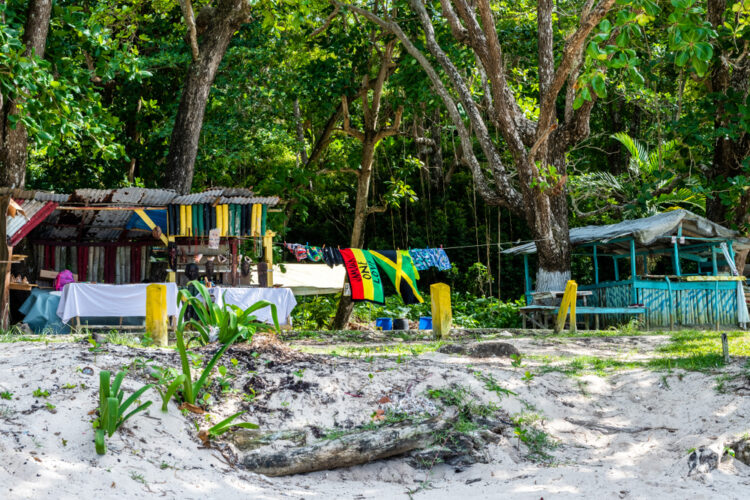 Shopping in Port Antonio is less hectic than elsewhere on the island. Wood carvings, paintings, and straw goods are all available from higglers (vendors) at the Port Antonio Crafts Market. The town also offers other shopping opportunities for native crafts and duty-free items.
Visit Port Antonio to experience the real Jamaica and quiet outdoor life – it's unique, accessible, and tranquil – offering the best kind of authentic island vacation.